Sexual Reproduction
(Continued — Page 2)

Energetic matter is endowed with peculiar revolving and rotating motions. Each swirl contains the same energetic matter, but the particular energetic matter in each swirl is aligned and behaves differently. In fact, the diverse array of energetic matter's rotating and revolving motions is exclusively responsible for the distinctions between the two loops of the wave formation.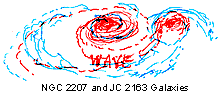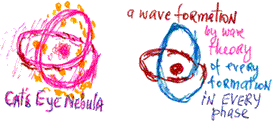 Dr. Chaim Tejman, Copyright© 2004. All rights reserved.
[Index] [Introduction] [Summary] [Book] [Wave Formation] [Photons] [Gravitation] [Time] [Atoms] [Life] [Cancer] [Fundamental Force] [Gender/Why Sex?] [Creation] [Supernova] [Dark Matter & Astronomy] [Speed of Light] [Cloud Formations] [Natural Disasters] [Global Warming] [Thermodynamics] [Backward Time] [Quantum Mechanics] [Compton Effect] [Equations] [Predictions] [Academic Correspondences] [Contact] [Links] [Mysteries]